Advantages for you and your clients
María Navarro
SEO Consultant
Link Affinity is a great tool, its automations and benefits such as "Fuseon Manage" facilitate any process within the management of linkbuilding, in addition, it is oriented to the achievement of natural links, related to our sector and with high authority. Undoubtedly, highly recommended.
Alejandro Baldo
SEO Project Manager
With Link Affinity it is easy to obtain high quality links in record time, taking into account its high contextual relevance and naturalness, a must in a good link building strategy.
Mercedes Collado
Digital Marketing and Communication Director
Link Affinity is not a platform where you can buy links, it is a powerful content marketing and PR tool essential to control your linkbuilding projects from start to finish. Their customer service and dedication to optimizing and enhancing the services they offer is extraordinary. Thanks to Sico and their team, it is the most human and approachable software developed with artificial intelligence.
Eva Iban
SEO consultant
It greatly speeds up the work processes
Santiago Tonelli
Head of Media and Digital
Link Affinity allows us to control with a 360° approach the public relations of our clients, from the control of the current assets to the complete evaluation of the prospects related to the business of our clients. It is worth noting that it doesn't stop there, but its management system is also extremely powerful. Today, no other tool is as powerful as Link Affinity.
Raquel G. Lara
SEO
Link Affinity is a tool that helps a lot to find related media with which to collaborate in link building. Once configured, new media arrive every month, making the search much easier. It is "addictive" because once you get to know it and know how to work with it, you can't stop using it!
Laura López
SEO Manager
For us Linkaffinity has been a great discovery when it comes to being able to manage the linkbuilding projects of many of our clients in the same account. Thanks to the Partner programme we can have all our projects in the same panel and manage each campaign independently but in an organised way. One of the functionalities that has helped us the most is the keyword similarity, with which we can work on linking by topic and by specific keywords, something that is essential for us and that was very tedious before.
Cristina Simón
Digital Marketing Specialist
Link Affinity is the Swiss Army Knife of link building. It has all the tools you need to analyze your link profile, monitor it over time, find new links and negotiate them. What we used to do using several services, we now do in just one, saving a lot of time in management.
Juan Carlos Zuloaga
Head of Growth
As Growth Hackers, we only focus our efforts on activities where we can monitor one metric or more. Link Affinity is the first platform that introduces us to new measurement and analysis tools within our SEO strategies, as well as accelerating our results through its process automation systems.
Adrián Vilacoba Noya
SEO Specialist
Link Affinity is an indispensable tool to facilitate our day-to-day link building and digital PR work. It has helped us to automate our routine work, leaving us more time to dedicate to strategy and good ideas.
Lucía Rico
SEO & Digital Marketing Consultant
Link affinity has been a discovery and goes beyond the link building tools we are used to. In addition to speeding up processes and times thanks to its filtering and stopping link opportunities thanks to the A.I., Linkaffinity offers different opportunities to work on brand reputation and brand... it's god 😉
José Moreno
SEO and Digital Marketing Consultant
Link Affinity is a great tool for SEO related link building. It offers a unique service for generating quality and thematically relevant links because it ranks links by quality and affinity. This allows the links to be relevant to the subject matter of the website and contribute to better search engine rankings.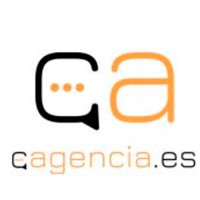 Ivan Muñoz
CEO
Link Affinity is the total tool for communication and public relations professionals. A place to manage the entire media management process in a comprehensive manner: from search to dissemination, including analysis and negotiation. Indispensable for any press office.
Kini Calderón
SEO Account Manager
Link Affinity allows us to manage in a fast, agile and effective way the link building strategy of our clients. It is the best solution for finding related links on quality websites and analyzing the link profile of any project. The support team works great. 100% recommendable
Luis Revuelto
SEO Consultant
A MUST in any agency that wants to offer an effective and efficient link building service. It streamlines and helps to improve the process of online popularity work. Simply great.
Raquel Villoria
SEO Consultant
Link Affinity helps you do link building in an ethical, easy and effective way. It is a tool with many possibilities that allows you to create real collaborations that have a positive impact on your clients.
Samuel Molina
CEO
Link Affinity is a unique tool in the linkbuilding market. It combines thousands of means, allows you to organize your projects and is essential to find the naturalness, affinity and authority that a project needs. There are many sites where you can buy links on the market but only Link Affinity is able to find the linkbuilding that best suits the needs of each website.
Silvia Fajardo
Digital Marketing Specialist
A very complete tool with which we manage to give relevance to our clients and make their websites stand out from those of their competitors. In addition, it allows us to streamline the daily work saving time and resources, allowing us to manage the online reputation strategy in a much more effective way.
Sergi Julià
SEO Executive
Link building is not just about buying links and Link Affinity is an ideal tool that allows you to create a complete strategy to optimize and automate all processes.
Carlos Moreno
Head of SEO
A very complete platform for the management of external links. In my case, the strength is in the possibility to completely manage the links that your website receives.
María José González
SEO consultant
From the first minute I heard about Link Affinity it caught my attention not only because of how it differs from other tools, but also because it adapts perfectly to the needs we have as an agency when executing Link Building strategies. And, I can't leave out the close relationship and collaboration of the LA team.
Sergio Álvarez
SEO consultant
Link Affinity not only allows you to manage the link building strategy of your projects in a very efficient way, saving a lot of time and resources to the consultant thanks to the automation of many of its features, but you can also control in a very simple way the naturalness of your backlink profile. It is an essential tool to offer an ethical and quality linkbuilding service to your clients.
Do you represent an agency? Do you think you might be interested in using Link Affinity with your clients?
Link Affinity has been thought out for you. It will help your customer ratio grow and optimize your resources.
Beyond a link building tool. Link Affinity is your public relations tool with digital media outlets.